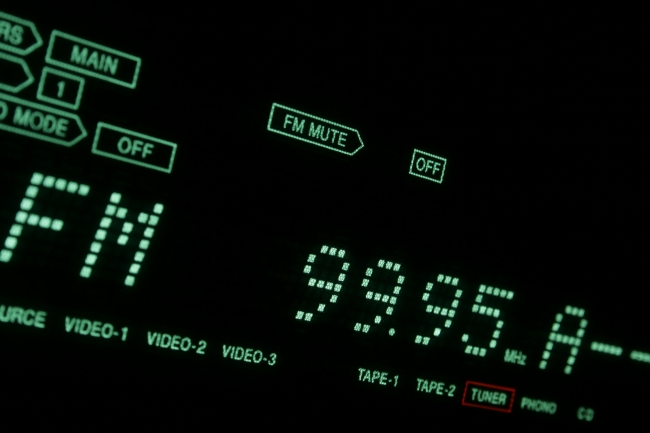 Green Hi-Fi LCD display in close-up TUNER/FM
A hi-fi receiver's green dot-matrix LCD display in extreme close-up showing FM 99.95 (tuner). Tilted view with green font on black background.

A photo by
dan_alto
This photo was taken 10 years ago with a Canon Canon EOS-1Ds Mark III and uploaded to photonado 7 years ago
96 views.
Photostream





Tags
hi-fi*receiver*LCD*display
dot-matrix*close-up*green
radio*tuner*fm
License
© All rights reserved
Privacy
This photo is visible for everyone
Flag this photo
Flag this photo
Metadata
Share this photo