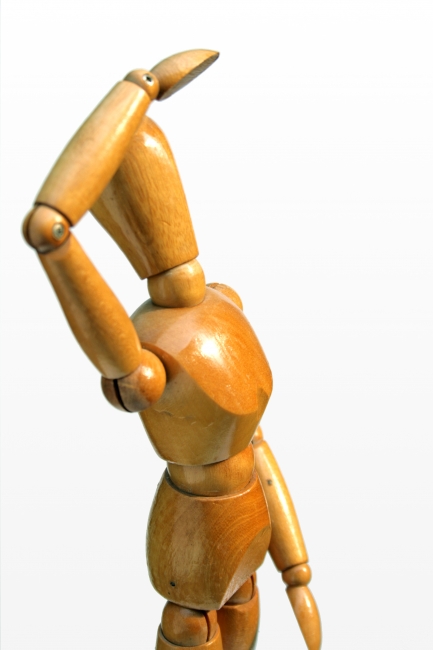 Mannequin looking up
A wooden painter's posing mannequin looking up against the sun coming from the right. White backdrop, fill-light from left, crisp focus.

A photo by
dan_alto
This photo was taken 10 years ago with a Canon Canon EOS-1Ds Mark III and uploaded to photonado 6 years ago
18 views.
Photostream





Tags
mannequin*posing*looking*up
white*brown
gesture*facing
License
© All rights reserved
Privacy
This photo is visible for everyone
Flag this photo
Flag this photo
Metadata
Share this photo